About OLPMS

Online Payroll Management System, Inc. offers a wide scope of advanced payroll processing technology, including a practical interface, regular updates, enhanced features, and a centralized data network.. We've tailored our expertise, customer service, and flexible products and services to the unique needs of small and mid-sized businesses. Our clients know they can rely on OLPMS for precise payroll and timely tax filing, week after week, and year after year. We are committed to providing accurate and fast service with complete support to our clients.
Online Payroll Management System, Inc. and Sana Tax & Bookkeeping Services, Inc. take full advantage of over 30 years of expertise in delivering leading tax solutions — helping you in every aspect of federal, state, and city tax compliance. OLPMS and Sana Tax services give you the power to run what-if scenarios as well as analyze all available tax strategies, allowing you to drill down to the underlying data behind virtually every line on a tax form so that you can make better business decisions. From recording of every check data from your company to working with the IRS on your behalf should any issue arise, we've got you covered.
We are the Authorized IRS E-File Provider for the year 2018.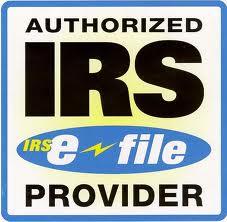 Sana Tax & Bookkeeping Service, Inc.